6 moments that changed a life
Larry Smith, the editor of 'The Moment,' became well-known for his "six-word memoir" idea when he and Rachel Fershleiser, a co-editor with Smith of Smith Magazine, asked readers to submit summaries of their lives in six words. The idea took off and the first book in the series was published in 2008. Now, in 'The Moment,' writers and artists from Dave Eggers to Melissa Etheridge are allowed more than six words to tell about a significant moment in their lives.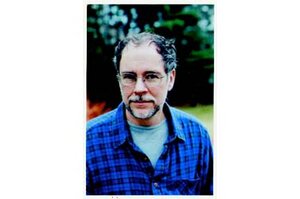 1.

Gregory Maguire

"Wicked" author Gregory Maguire was touring Beatrix Potter's farm in England when he spied a glove buried in the mud on the pathway leading up to Potter's farmhouse. He pulled the glove out of the ground and saw that the faces of "The Wizard of Oz" characters Dorothy, Toto, the Tin Man, the Scarecrow, and the Cowardly Lion were each stitched on a separate finger. Maguire said that that day, as he visited the farm, he had been trying to get up the courage to start a novel about the Wicked Witch of the West. When he saw the glove he realized that, "I had shaken hands with inspiration." Maguire writes, "Some child who cared for those characters as I cared for them was wandering about in the world.... I would have to get to work."