10 books for a good laugh
Looking for something light for the commute, or a dose of humor for your new Kindle? In her book '1001 Books for Every Mood' author Hallie Ephron recommends literature to keep you laughing.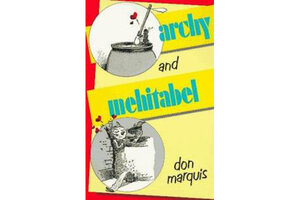 1.

'archy and mehitabel,' by Don Marquis

Archy the cockroach, first and foremost a poet, delights in using Marquis's keyboard to rehash tales of verminhood – even though he can't reach the "shift" key. First published as a newspaper column in 1916, the self-told tales of Archy and his feline friend, Mehitabel, make up in humor for what they lack in capitalization. Many of Amazon's reader reviews of this book are also in verse, proving that the wit of Marquis inspires as much as it entertains. The original ink drawings of George Herriman make the book a delight for both young and old.