12 best books for preteens
Wondering how to spend those new giftcards? In "100 Best Books for Children,"Anita Silvey recommends these twelve novels for ages 11 and 12. It's never too late to pick up that book you skipped over on your summer reading list, or introduce a title with substance to a preteen in your life.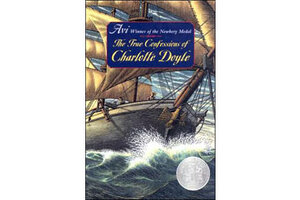 1.

'The True Confessions of Charlotte Doyle,' by Avi

Avi creates a swashbuckling heroine guaranteed to delight readers. In 1832, Charlotte Doyle is a young lady well-trained at the Barrington School for Better Girls. She expects that her ocean crossing from London to Providence will be relatively uneventful; however, when she finds herself between a nefarious captain and his mutinous crew, the reader learns just how capable and courageous Charlotte really is.