10 best picture books for children
In "100 Best Books for Children," Anita Silvey recommends picture books for children ages 2 to 8. Some of these titles have excited the eye for decades, while others are more recent additions to the canon. But all make excellent bedtime reading.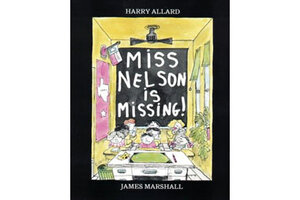 1.

'Miss Nelson is Missing,' by Harry Allard, illustrated by James Marshall

When the children of Miss Nelson's classroom can't learn to behave, they receive a shock. Their sweet instructor is suddenly replaced by a nightmarish substitute. This sneaky switch promotes a lesson: Don't take your teacher's good nature for granted.