Reader recommendation: The Road to Fatima Gate
Monitor readers share their favorite book picks.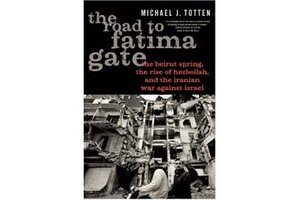 In The Road to Fatima Gate journalist Michael Totten describes the 2006 violence in Beirut, Lebanon, using eyewitness accounts of intrigue, terror, humor, and adventure. He makes sense of the current situation in the Middle East.