10 moments from the life of Queen Elizabeth II
Sally Bedell Smith's new biography 'Elizabeth the Queen' examines the life of Britain's current monarch, from her father's unexpected ascension to the throne to the wedding of William and Kate. Here are 10 stories you may not have heard about the reigning queen.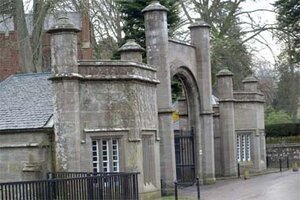 1.

Even as a child, she was treated with kid gloves

At one point when Elizabeth was growing up, she and her family visited Cortachy Castle in Scotland, the home of the 12th Earl and Countess of Airlie. At one point during their stay, the son of the earl and countess, Jamie Ogilvy, was joking with the princess and threw her onto a sofa. It was all meant in fun, but the earl went up to him immediately, hit him in the stomach, and told him, "Never do that to royalty."