Sue Monk Kidd's 10 favorite books
Sue Monk Kidd is best known for her inspirational novel "The Secret Life of Bees." When J. Peder Zane asked for a list of her 10 favorite books to include in his compilation "The Top Ten: Writer's Pick Their Favorite Books," these were her picks. Kidd's admiration for the triumph of the human spirit is evident in her choices.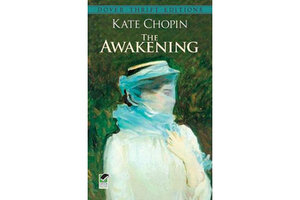 1.

'The Awakening,' by Kate Chopin

Controversial at its publication in 1899, Chopin's novella is considered a trailblazer in feminist literature. Edna Potellier is a deeply flawed character, but the story of her independence from an unhappy marriage continues to strike readers. In addition, generations have enjoyed indulging in Chopin's lyrical descriptions of New Orleans and its local isles.