Stephen King's 10 favorite books
Stephen King is a Maine native and the prolific author of modern horror classics. The crafter of "Carrie" and "The Shining" contributed this list of his 10 favorite books to J. Peder Zane's compilation 'The Top Ten: Writer's Pick Their Favorite Books.' King's choices reflect that the notion that terrifying fiction lies not in the invention of otherworldly creatures, but in the examination of what is monstrous in human nature.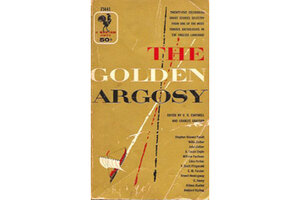 1.

'The Golden Argosy,' edited by Van H. Cartmell and Charles Grayson

'The Golden Argosy' is a compilation of the best short stories in Western literature. Willa Cather, Ernest Hemingway, Alduous Huxley, and O. Henry are among the beloved writers included in the anthology.