Ronald Reagan: 10 quotes on his birthday
Still regularly occupying a top slot in any survey in which Americans are asked to name their favorite US president, Ronald Reagan is remembered by many as "the father of conservatism" – the chief executive who introduced Reaganomics and famously declared it to be "morning in America." To honor what would have been his 101st birthday on Feb. 6, 2012, here are 10 quotes from the 40th president.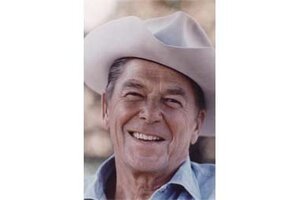 1.

Bravery

"Heroes may not be braver than anyone else. They're just braver five minutes longer."