6 parenting customs from around the world
Author Mei-Ling Hopgood moved to Argentina and discovered that parents there let their children stay up impossibly late by American standards. Could that really be good for children, she wondered. Hopgood began studying how parenting differs – and is the same – from country to country. Here, from her book, "How Eskimos Keep Their Babies Warm," are 6 parenting customs that may seem unusual to Americans – and their surprising results.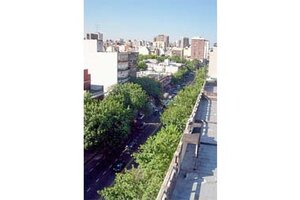 By Roberto Fiadone
1.

Letting kids stay up late in Argentina

Especially for celebrations like weddings or holidays, Hopgood found that children in Argentina often stay up far later than their American counterparts would ever be allowed to. But isn't this breaking the rules all parents are told, to get kids to bed early and consistently do so? Hopgood was told by director of the Center for Pediatric Sleep Disorders at the Children's Hospital in Boston, Richard Ferber, that "as long as they're getting enough sleep, it doesn't make too much difference." Constantly napping isn't a good thing, but children can occasionally have later nights. Often in Argentina, younger children will sleep in much later in the morning than toddlers in the US who are often calling for their parents at 5 a.m. And Jim McKenna, who is in charge of the Mother-Baby Behavioral Sleep Laboratory at the University of Notre Dame, told Hopgood that taking children along when parents go out socially can be a good thing – it prepares children to function socially later and be comfortable with others.