15 great stories from Hollywood legends
From the 1950s to today, the American Film Institute has held discussions with some of the preeminent names in the movie business. Here are 15 of the stories shared during conversations with the AFI by stars, writers, and directors over the last 50 years, now printed in the book Conversations at the American Film Institute with the Great Moviemakers, edited by George Stevens, Jr.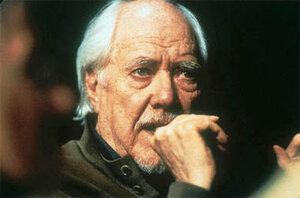 1.

Robert Altman

The director said he found it incredibly different working with British actors on the 2001 film "Gosford Park," which had a mainly British cast, rather than American actors. "I never saw an agent," Altman remembered. "Nobody ever came and argued about how big somebody's trailer was. They all got paid the same. They all had a great time doing it. It was the best experience of my life."