Queen Victoria: 6 stories from her diaries
She became the queen of the United Kingdom of Great Britain and Ireland at the age of 18 and ruled longer (63 years) than any other female monarch in recorded history. Today, on what would have been her great great grandmother's 193rd birthday, Queen Elizabeth – who is celebrating her own Diamond Jubillee this year – launched a website, created by ProQuest and the Bodleian Libraries at Oxford University, making the full contents of Victoria's diaries available to Internet users for a short time. (After July 2012, the diaries will be accessible on a more limited basis.) "It is hoped that this historic collection ... will be used to enhance our knowledge and understanding of the past," wrote Queen Elizabeth in a statement on the website. Here are six excerpts from Victoria's diaries.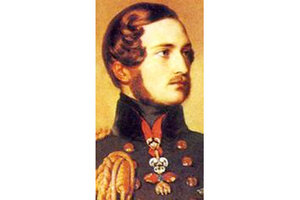 1.

Proposing to Albert

Having taken the throne, Victoria had to propose marriage to her cousin Prince Albert, not the other way around. She did so on Oct. 15, 1839. "At about ½ p.12, I sent for Albert," the queen wrote on the day. "He came to the Closet where I was alone, and after a few minutes I said to him, that I thought he must be aware why I wished them to come here,- and that it would make me too happy if he would consent to what I wished (to marry me); we embraced each other over and over again, and he was so kind, so affectionate... I really felt it was the happiest brightest moment in my life."