4 famous Harry Potter parodies
Who is Ron Weasley? Why is it important to protect yourself from a Dementor? Harry Potter has become so deeply embedded in our culture today that most of us – even those who have never read the books – can readily answer such questions. And, like any pop culture phenomenon, J.K. Rowling's "Harry Potter" series has inspired its share of (mostly) loving parodies. The newest has hit the Little Shubert Theater off-Broadway in the form of 'Potted Potter,' in which two actors tell the entire tale of Potter and his pals in an hour and a half. But they're far from the first to lovingly skewer the story. Here are four other parodies that have surfaced since Harry Potter carved out his place in the literary world.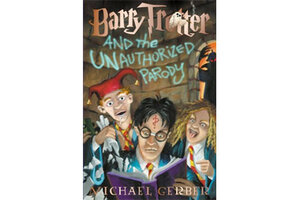 1.

'Barry Trotter and the Unauthorized Parody'

The book series written by author Michael Gerber begins with this title, first released in 2001, which follows characters with equally familiar-sounding names, including Lon Measly and Ermine Cringer. The first book was followed by "Barry Trotter and the Unnecessary Sequel" and "Barry Trotter and the Happy Horse."