Pearl S. Buck: 12 memorable quotes on her birthday
American author Pearl S. Buck (1892-1973) was the first woman to receive the Pulitzer Prize for Fiction in 1932 for her novel "The Good Earth," the first book of a trilogy about the Chinese family Wang. The trilogy remained on the American bestseller list for many years. Born in West Virginia, Pearl grew up in China where her parents served as missionaries. Although she received her college education in the United States, Pearl returned to China and lived there until 1934. During her time in China, Pearl taught English Literature at several Chinese universities. Pearl began writing in her twenties and published her first novel, "East Wind, West Wind," in 1930. A prolific writer, she wrote over 100 novels, short stories, and children's books during her lifetime. In 1938 she received the Nobel Prize in Literature for the humanitarian elements in her work. Pearl's strong commitment to humanitarian causes such as women's rights, immigration, adoption, missionary work, and war is reflected in much of her writing. In fact, before her death Pearl established the Welcome House, Inc., the first agency set up to facilitate the adoption of bi-racial children, mainly Asian-Americans.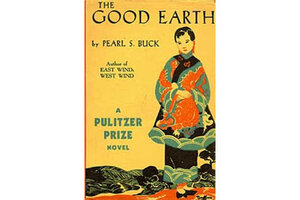 1.

The impossible

"All things are possible until they are proved impossible - and even the impossible may only be so, as of now."