E. B. White: 10 memorable quotes on his birthday
Born on July 11, 1899, the much-loved children's book writer, E. B. White, was the son of a piano manufacturer who lived in Mount Vernon, New York. White attended Cornell University and was offered a teaching position at the University of Minnesota after graduating, but chose not to accept in order to follow his dream of becoming a writer. He worked as a writer for several newspapers in the following years and served as a contributing editor for the New Yorker for most of his writing career. He co-authored the widely read English language style guide, "The Elements of Style." White's most famous works are the children's books "Stuart Little" (1945), "Charlotte's Web" (1952), and "The Trumpet of the Swan" (1973). In addition to his children's books, White published more than 17 books of essays, prose, and poetry. In 1978 White won the Pulitzer Prize for his work as a whole. White died on October 1, 1985.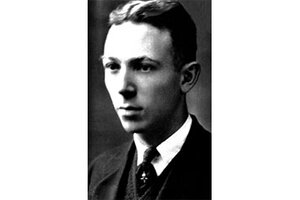 1.

Plans

"I arise in the morning torn between a desire to improve the world and a desire to enjoy the world. This makes it hard to plan the day."