10 best comic works in literature
We all love a good laugh, a humorous mixup, a bumbling fool, a ridiculous situation. In "The Top 10," editor J. Peder Zane puts together a list of the top 10 comic works of all time. Here you will find a list of the humorous stories that have stood the test of time.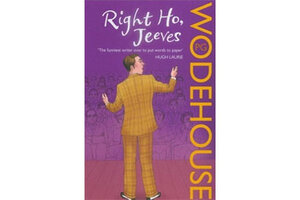 10.

"Right Ho, Jeeves," by P. G. Wodehouse (1934)

Including what is arguably the most hilarious scene in any of Wodehouse's works – Gussie Fink-Nottle's drunken speech at the Market Snodsbury Grammar School – this nutty farce follows Bertie Wooster and his talented servant Jeeves as they plot to make Cupid's arrows hit desired hearts. Newt-loving Gussie Fink-Nottle and saggy Madeline Basset may seem an implausible match. But, following a succession of mild confusions, Bertie and Jeeves just might prove themselves able to do the impossible.