10 best books of August, according to Amazon's editors
As summer winds down, new titles offer everything from a memoir on aging to the story of a lighthouse keeper, his wife, and a mysterious baby. Here are the 10 books Amazon's editors picked as the best of August.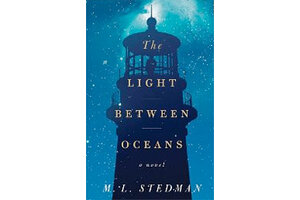 1.

'The Light Between Oceans,' by M.L. Stedman

Stedman's debut novel centers on a couple living on a remote island where the husband works as a lighthouse keeper. Tom and Isabel have tried to have a baby but met with no success. Then one day a boat washes up at their home. Inside are a dead man – and a living baby. Isabel convinces her husband to raise the child as their own, but the consequences of their decision will be far-reaching and difficult.