'How To Be a Woman': 8 of Caitlin Moran's stories
Writer Caitlin Moran examines her life as a woman, from age 13 to the present, in her new book 'How To Be a Woman,' which has already become a hit in the U.K. Here are eight of her stories.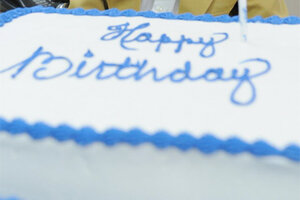 1.

Heartfelt birthday cards

Moran remembers receiving birthday cards from two of her younger sisters, Caz and Ween, on her thirteenth birthday. "Caz gives me her card," she wrote. "It is a picture of me, in which she has drawn my nose so that it takes up approximately three-quarters of my head. 'Remember: you promised you'd move out on your 18th birthday, so I can have your room,' it says inside. 'Only five years to go now! Unless you die before then! Love Caz.' Weena is nine – her card is also based around me moving out and giving her my bedroom: although she has robots saying it, which makes it less personal."