15 highest-paid authors of 2012
Each year, Forbes estimates the earnings of writers based on conversations with authors, publishers, and others, as well as reference materials like the Nielsen BookScan numbers. On the 2012 list of top-earning scribes you'll see some familiar names but there's at least one big headline: Female authors are making in-roads on a list that some years has seemed to be an old-boys club. Check out the 15 writers who made the cut in 2012.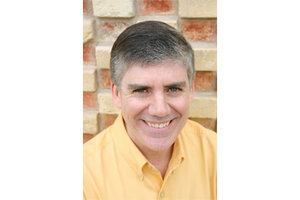 15.

Rick Riordan

The author of children's series like the "Percy Jackson" books and the "Kane Chronicles" is estimated to have pulled in $13 million this year. Riordan's "Percy Jackson & the Olympians: The Lightning Thief" was adapted into a film of the same name in 2010.