Napoleon Bonaparte: 13 quotes on his birthday
Born in Corsica into a family of the Genovese nobililty on August 15, 1769, Napoleon Bonaparte rose through the French military to become Emperor of France. Ultimately, Napoleon was defeated at the Battle of Waterloo in June 1815. He died several years later in exile on on the island of Saint Helena. Despite his famously small stature, the Emperor was not short in eloquence. On his birthday, we remember him with these aphorisms from 'Geary's Guide to the World's Great Aphorists' by James Geary.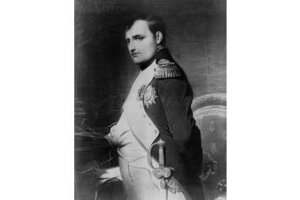 Paul Delaroche [Public domain] PD Old, via Wikimedia Commons
1.

Subduing fanaticism

"Fanaticism must be first lulled in order that it may be eradicated."