'Preschool Gems': 25 funny quotes from preschoolers
Working as a preschool teacher, Leslie McCollom overhears countless funny, poignant, and priceless quotes from her students. She began to collect them for a Twitter account that she titled Preschool Gems. It soon attracted thousands of followers, and McCollom has now compiled many of the quotes into a book of the same name. Here are 25 of the oddest and sweetest quotes.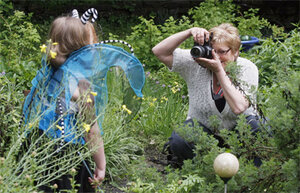 1.

Illusion vs. reality

"You wanna know how I know fairies are real? Because I am a fairy."