Javascript is disabled. Quiz scoring requires Javascript.
Jodi Picoult quiz: How well do you know her books?
Jodi Picoult is one of America's bestselling fiction authors. She is known for confronting controversial topics and her novels include plenty of drama and rich characterizations. Picoult graduated from Princeton University and has a master's degree in education from Harvard University. She is currently the author of nineteen novels, including the #1 New York Times bestsellers "Sing You Home," "Handle With Care," "Change of Heart," "Nineteen Minutes," and "My Sister's Keeper."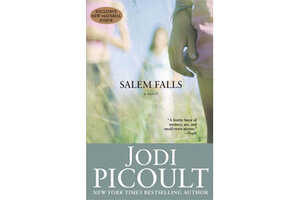 1.

Mariah White's daughter suddenly begins to spew out Bible phrases and talks to her "Guard" constantly. Mariah begins to think her daughter can see God. What novel is this?