11 best books of September, according to Amazon
It's the beginning of the school year – and the start of the much-anticipated fall publishing season. From the glut of new books appearing this month, the editors at Amazon are flagging these 11 September book releases as the titles about which they are most excited. Their picks range from David Byrne's explanation of how music functions to the latest novel by Zadie Smith to an Iraq War vet's dramatic story of friendship in combat. Here are their 11 favorite books of September 2012.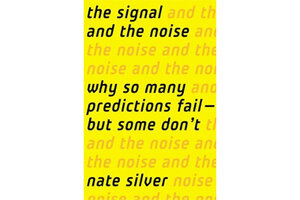 1.

'The Signal and the Noise,' by Nate Silver

"The Signal and the Noise" – the first book by statistician and blogger Nate Silver – explores the art of prediction. Silver explains the methodology behind his system for determining how well a Major League baseball player will play and details how he arrived at his highly accurate prediction of the 2008 US presidential election.