30 banned books that may surprise you
Why do books get banned from schools and libraries? There's nothing too terribly surprising about the idea that parents and teachers may strive to limit the access of young readers to books heavy on sex and/or violence. But there are some titles – like "Where's Waldo?" or "Sylvester and the Magic Pebble" – whose presence on banned book lists seems quite mysterious. The following 30 books may seem innocent to many, but they have all raised reader objections at one time or another.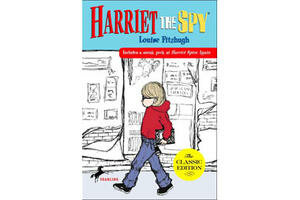 1.

'Harriet the Spy,' by Louise Fitzhugh

Louise Fitzhugh's well-loved tale of a girl who spies on her friends and has to face the consequences was banned because it was said to set a bad example for children, supposedly encouraging them to spy, lie, and swear.