Foreign affairs: 23 new books I wish Obama and Romney would read
President Barack Obama and former Massachusetts Governor Mitt Romney will go head-to-head on Monday, Oct. 22 for the third and final presidential debate, this time with a focus on foreign policy. Here's a list of new and upcoming books on foreign policy that I would like to see on any presidential reading list.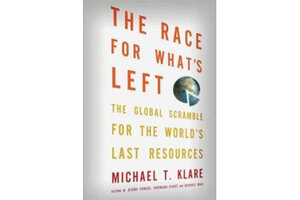 1.

'The Race for What's Left: The Global Scramble for the World's Last Resources,' by Michael T. Klare

"The Race for What's Left" is a troubling look at accelerated resource depletion and the potential consequences that loom just ahead if nothing changes: food scarcity, environmental calamity, and even new resource wars.