10 best books of January, according to Amazon's editors
What better way to start the new year than to dive into a stack of brand new 2013 books? And according to Amazon's editorial director Sara Nelson, this year's January releases are a particularly beguiling mix. In an interview with the Monitor, Nelson shares her thoughts about the Amazon staff picks for the month's best books, which include everything from a mystery set on the Minnesota prairie to the Bronx-based life story of United States Supreme Court Justice Sonia Sotomayor.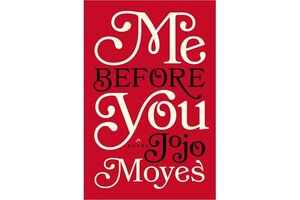 1.

"Me Before You," by Jojo Moyes

"Me Before You," a second novel for British author Jojo Moyes, is Amazon's spotlight book for the month. Amazon editorial director Sara Nelson calls this tale of a young woman who becomes a caretaker for a quadriplegic a "traditional love story" somewhat reminiscent of "An Affair to Remember." However, Nelson adds, although the novel is "weepy," it is also "a sophisticated and morally complex story" about "love and loss and all of those good things."