12 electrifying memoirs and biographies you might have missed
We know you're excited about the new 2013 releases, but first, please, take another look at some of these recent memoirs and biographies that you might have missed. They deserve your attention.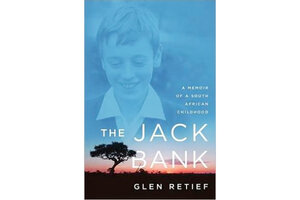 1.

'The Jack Bank: A Memoir of a South African Memoir,' by Glen Retief

The Jack Bank is a beautifully written memoir about coming of age in South Africa near the end of apartheid. Retief's story blends the struggles for both racial and LGBT justice taking place during South Africa's transition to majority rule. Although some readers listed "The Jack Bank" among the best memoirs of 2011, it never garnered the attention it deserved. The book is deeply personal, but never maudlin or cloying. Countless memoirs about life in apartheid South Africa were published long before this one. But this is no revised take on the many books already written – it's something entirely new.