11 essential books for dog lovers
For many of us, it was books about animals that started us reading in the first place. But books about dogs seem to have a particular power, both to evoke empathy and to help us tackle uncomfortable issues. The very best dog stories, of course, are the ones we experience ourselves. But the following 11 books succeed wonderfully in bringing the magic of dogs to the printed page.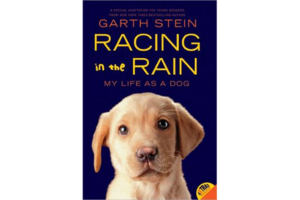 1.

"The Art of Racing in the Rain," by Garth Stein

"The Art of Racing in the Rain" appears on many "best of" lists and with good cause. Narrated by a lab/terrier mix named Enzo who yearns to be human so he can better communicate with Denny, his racecar-driving owner, this novel offers a unique perspective on human life and its quirks and foibles. It also provides a vehicle for a depth of emotion that is rather startling. Read this book and you will be sure to pass it on.