The Super Bowl: 10 football books to gear you up for the big game
The biggest sports game of the year is just around the corner. Here are some books to put you in the mood.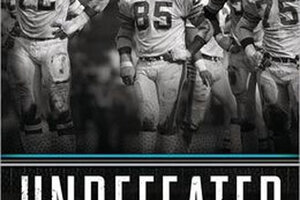 1.

"Undefeated" by Mike Freeman

The 1972 Miami Dolphins are the only team in NFL history to have a perfect season – a feat that has never been matched. Coach Don Shula resurrected a dying franchise, and made it into one of the greatest success stories of all time.

Mike Freeman, former sports columnist for The New York Times, is currently an NFL insider for CBSSports.com.