Charles Dickens: 10 quotes on his birthday
Charles Dickens, born on Feb. 7, 1812, is widely considered the greatest Victorian novelist. His more famous works include "The Pickwick Papers," "A Christmas Carol," "A Tale of Two Cities," and "Oliver Twist." Dickens created some of the most memorable characters in literature during his career, and pioneered the serial novel. Today, more than 200 years after his death, his work is still taught in schools and read widely. If you're ever in Chatham, England, be sure to check out the Charles Dickens theme park!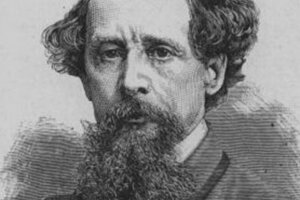 1.

On Americans

"I do not know the American gentleman. God forgive me for putting two such words together."