Reader recommendation: Half Broke Horses
Monitor readers share their favorite book picks.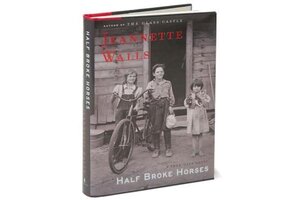 I think Half Broke Horses by Jeanette Walls is much better than author's first, shocking story of her mother who lived on the street. "Half Broke Horses" explained to me how a dysfunctional family was glued together by one grandmother. Her strength made possible the author's survival, which was a puzzle in her first memoir.