5 reasons graphic novels are the next big thing at your library
It's a trend that has taken most libraries by surprise: the graphic novel has become one of the fastest growing genres at libraries of all kinds, according to a new report by Publishers Weekly.
In fact, according to librarians surveyed for the article, "graphic novels are among the most circulated categories, right up there with teen paranormal romance and DVDs."
For a genre that was once considered the junk food of literature, graphic novels have accomplished quite a feat to become so popular so fast.
"It's pretty amazing to have libraries on our side," graphic novel publisher Mark Siegel, creator of the graphic novel "Sailor Twain," told PW.
Here are five reasons graphic novels are now "the hottest section in the library."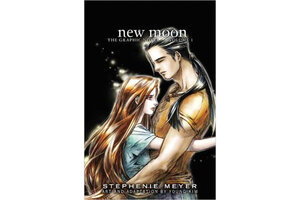 1.

Children and teens

The children and teen audience at libraries is growing and so is their demand for graphic novels, one libraries have rushed to meet. Robin Brenner, a teen librarian at Brookline Library in Massachusetts, ran an informal study that found almost 87 percent of libraries surveyed had children's graphic novel collections and about 83 percent had young adult graphic novel collections.

By contrast, only 64 percent had adult graphic novel collections, illustrating the genre's popularity with children and teens – a popularity that fueled their growth in libraries.