Father's Day: 12 best books for Dad
Don't know what to do for Father's Day? No worries, we've got your back. Check out our broad range of recommendations and find the perfect book for your dad.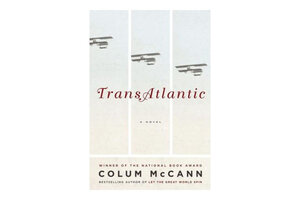 1.

"TransAtlantic," by Colum McCann

For the dad who loves to connect the dots and explore history: This novel by National Book Award-winner Colum McCann draws together events from 1845 to 1998 in Ireland, Missouri, and Newfoundland. There are three main stories: one set after the Great War, another exploring abolitionist causes before the US Civil War, and the third covering Ireland's 1998 peace talks. The characters are each on their own mission, yet are somehow all connected. Washington Post critic Ron Charles calls this "a quiet, contemplative novel" in which "[f]iction and nonfiction are blended together."