My top 10 favorite book series
When you find the right author, writing about the right characters and plot, it's a beautiful thing. The best moment is when you realize that it's a series and you don't have to say goodbye so soon. When you're ready to commit, these are some of the book series that I would suggest.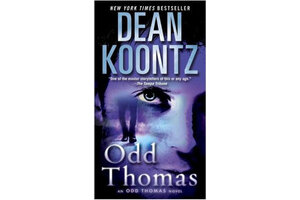 1.

Odd Thomas

Odd Thomas is a short order cook at the Pico Mundo Grill in his small home town. Besides his name, nothing seems really peculiar about him. But Odd Thomas is special – he sees ghosts. They can't talk, for some reason, but that doesn't stop them from finding Odd and trying to get a point across. These bestselling books by Dean Koontz are full of adventure and mystery. Odd, despite being a really nice guy, is always finding himself in dangerous situations and it's only his luck and creativity that gets him out of tough spots. The books have humor, danger, and action.