Henry David Thoreau: 10 quotes to mark Independence Day
Today's observance of Independence Day also coincides with another great American anniversary, one with special meaning in the world of letters. On July 4, 1845, Henry David Thoreau moved to a small cabin he'd built near Walden Pond outside Concord, Mass., beginning a record of his experiences, "Walden," that would become one of the best-known books in literature. Today, in honor of that landmark event, here are 10 quotes from Thoreau's famous narrative.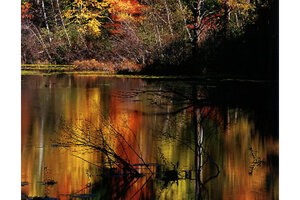 HOUGHTON MIFFLIN
1.

Travel

"I have traveled a good deal in Concord."