What were they reading?: Bestsellers from 1930-2000
With summer reading season under way, book lovers everywhere will be paying special attention to the latest bestsellers.But what about bestsellers from summers past? In an effort to nudge patrons toward popular books from yesteryear, Baton Rouge's public library system is offering reading lists of the Top 10 bestsellers from 1930 to 2009. Here's a sampling of No. 1 bestsellers from the past eight decades – all worthy additions to this summer's reading list: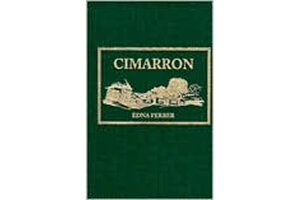 1.

From 1930: "Cimarron" by Edna Ferber

In this pioneer tale from Ferber, the author of "Show Boat" and "Giant," a pioneer newspaper editor and lawyer and his wife build a thriving newspaper in the Oklahoma territory. Buoyed by her success, the wife, Sabra, makes a winning run for Congress – quite a yarn given the tale's period setting, and the time in which Ferber wrote the novel. Ferber also excels at creating a strong sense of place in her stirring depiction of the American West.