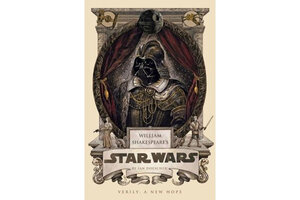 2.

HARDCOVER NONFICTION

1. Let's Explore Diabetes With Owls, by David Sedaris, Little Brown
2. Lean In, by Sheryl Sandberg, Knopf
3. I Could Pee on This, by Francesco Marciuliano, Chronicle
4. William Shakespeare's Star Wars, by Ian Doescher, Quirk
5. The Boys in the Boat, by Daniel James Brown, Viking
6. Vader's Little Princess, by Jeffrey Brown, Chronicle
7. The Unwinding, by George Packer, FSG
8. Unbroken, by Laura Hillenbrand, Random House
9. I Wear the Black Hat: Grappling with Villains (Real and Imagined)- Debut, by Chuck Klosterman, Scribner
10. Cooked, by Michael Pollan, Penguin Press
11. Darth Vader and Son, by Jeffrey Brown, Chronicle
12. Dad Is Fat, by Jim Gaffigan, Crown Archetype
13. It's All Good, by Gwyneth Paltrow, Grand Central
14. The Drunken Botanist, by Amy Stewart, Algonquin
15. The Guns at Last Light, by Rick Atkinson, Holt
On the Rise:
19. Eating on the Wild Side, by Jo Robinson, Little Brown
Robinson's book will prove invaluable for omnivores, vegetarians, and vegans alike, and forever change the way people think about food.