10 best books of August 2013, according to Amazon's editors
From a novel about the effect of the drug wars on a generation in Colombia to a memoir about performing karaoke, Amazon's picks for the best books of August are an eclectic bunch. Here's the full list with thoughts from Amazon editorial director Sara Nelson.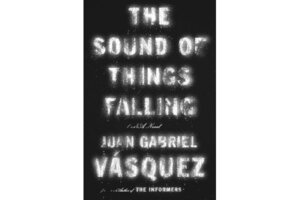 1.

'The Sound of Things Falling,' by Juan Gabriel Vasquez

The novel by Vasquez, who is also author of "The Informers," follows Antonio, a Colombian man, as he looks back on the wars between drug lords and the government and how they affected him and those he knew. Part of the heart of the novel, says Nelson, is a love story between an American woman and the son of a formerly prominent military family. Nelson says she believes that this marks the first time that a book in translation has been an Amazon spotlight pick. She calls it one of the best books she's read this year. "It's just an amazing book... it's about how the whole culture was corrupted by the cocaine," she says.