10 best books of September 2013, according to Amazon's editors
From high-profile releases like Stephen King's latest to the American debut of French crime writer Pierre Lemaitre, the best books of September as picked by Amazon's editors are an eclectic bunch. Here's the full list with Amazon editorial director Sara Nelson's thoughts on each title.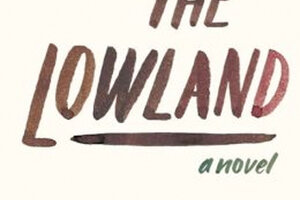 1.

'The Lowland,' by Jhumpa Lahiri

In "Lowland," "The Namesake" author Lahiri tells the story of brothers growing up in India. During the 1960s, Subhash stays out of the country's volatile politics and travels to America to seek a quiet life, while Udayan becomes involved in the Naxalite movement, which aims to bring equality to India. But when Subhash receives terrible news about his brother, he returns to his home country and brings his brother's pregnant widow back to the States with him. "It's the actual good deed that will not go unpunished," Nelson says of Subhash's act. "It's a very complicated family story ... about truths and lies and what it means to be a parent."