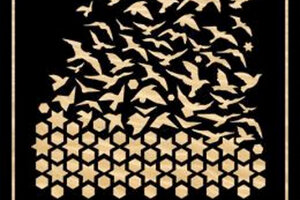 2.

HARDCOVER NONFICTION

1. Zealot, by Reza Aslan, Random House
2. Lawrence in Arabia, by Scott Anderson, Doubleday
3. Still Foolin' 'Em: Where I've Been, Where I'm Going, and Where the Hell Are My Keys?, by Billy Crystal, Holt
4. This Town, by Mark Leibovich, Blue Rider
5. Let's Explore Diabetes With Owls, by David Sedaris, Little Brown
6. Salinger, by David Shields, Shane Salerno, S&S
7. Lean In, by Sheryl Sandberg, Knopf
8. I Could Pee on This, by Francesco Marciuliano, Chronicle
9. Wilson, by A. Scott Berg, Putnam Adult
10. The Boys in the Boat, by Daniel James Brown, Viking
11. Grumpy Cat: A Grumpy Book, by Grumpy Cat, Chronicle
12. William Shakespeare's Star Wars, by Ian Doescher, Quirk
13. Empty Mansions: The Mysterious Life of Huguette Clark and the Spending of a Great American Fortune, by Bill Dedman, Paul Clark Newell, Ballantine
14. I Could Chew on This, by Francesco Marciuliano, Chronicle
15. Five Days at Memorial: Life and Death in a Storm-Ravaged Hospital, by Sheri Fink, Crown

On the Rise:
17. A House in the Sky, by Amanda Lindhout, Sara Corbett, Scribner

This searingly intimate story of an intrepid young woman and her search for compassion in the face of unimaginable adversity is a September 2013 Indie Next List Great Read.