10 best books of December 2013, according to Amazon's editors
From the latest in Michael Connelly's "Lincoln Lawyer" series to a graphic novel about our planet's prehistoric inhabitants, Amazon's "10 Best Books of December" list offers titles that should appeal to a broad range of readers. Here are the 10 books, with thoughts on each from Amazon editorial director Sara Nelson.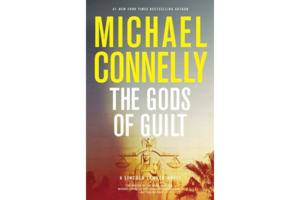 1.

'The Gods of Guilt,' by Michael Connelly

Connelly's fifth novel centering on lawyer Mickey Haller, finds Mickey confronting a case in which his former client is found dead and he realizes he may have put her in danger. Amazon editorial director Sara Nelson says she found Mickey to be a fascinating protagonist. "It's very Michael Connelly, this character who's likable but flawed," she says. "[It] feels like you could know the guy."