10 best books of February: the Monitor's picks
What makes the best mid-winter read? According to the Monitor's book critics, the 10 following books are among the most noteworthy February releases.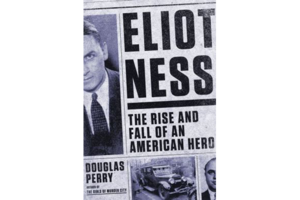 1.

"Eliot Ness: The Rise and Fall of an American Hero," by Douglas Perry

Any American school child may learn that Eliot Ness battled Al Capone and his bootlegging empire but how many of us know what happened to Ness later in life? In Eliot Ness, historian Douglas Perry tells the sad but compelling tale of Ness's life post-Capone, which included a second star turn for Ness when he cleansed Cleveland of corruption but then took a forlorn turn as Ness became a forgotten figure. You can see the Monitor's full review of "Eliot Ness" here.