10 best books of April: the Monitor's picks
Some call April the cruelest month but we think it may be the smartest month. From a worthy new biography of John Updike to an alarming but clear-eyed look at the ravages of pollution to a thoughtful memoir about life among the creative set, April's books are the opposite of beach reading. Here are the 10 April releases most favored by the Monitor's book critics.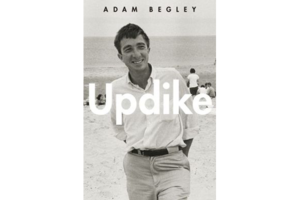 1.

"Updike," by Adam Begley

From the appearance of "Rabbit, Run" in 1960 up through his death in 2009, John Updike was a giant in the field of American letters. Now comes the first major, full-length biography of this iconic American figure. Adam Begley, the former books editor for the New York Observer, has pulled together a literary biography that Monitor book critic James Schiff calls "insightful, compelling, discreet, and admirable." You can see the Monitor's full review of "Updike" here.