15 book-to-film adaptations coming in 2015
Get a sneak peek at some of the most highly anticipated book adaptations coming to movie theaters next year.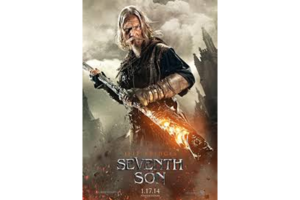 1.

'The Last Apprentice,' by Joseph Delaney

Though originally published in England as "The Spook's Apprentice," the film will actually be released under the title "Seventh Son" and will chronicle the magical adventures of Tom Ward (played by Ben Barnes), apprentice to the Spook (Jeff Bridges). This adaptation will hit theaters on February 6th.