10 best books of November: the Monitor's picks
Art, history, biography, memoir, current events – November's best books offer a bit of each. Here are the 10 books that the Monitor's critics judged to be at the top of the heap this month.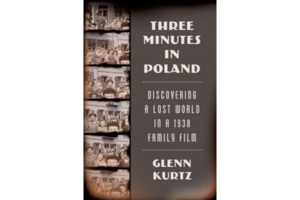 1.

"Three Minutes in Poland," by Glenn Kurtz

Glenn Kurtz discovered an old family movie in his parents' house. It dated from 1938, when his grandparents took a grand tour of Europe, visiting Paris, Rome, the Swiss Alps, and his grandfather's hometown of Nasielsk – a Jewish village in Poland later destroyed during the Holocaust. Working with the three minutes of film his grandfather left behind, Kurtz was able to re-create the last happy days in Nasielsk before the Nazi occupation. Kurtz's tenacious research and sensitive reporting make this book a gem. You can see the Monitor's full review of "Three Minutes in Poland" here.