Bestselling books the week of 12/11/14, according to IndieBound*
Created by the American Booksellers Association, the IndieBound bestseller list uses data from hundreds of independent bookstores across the country to determine which books are flying fastest off the shelves on any given week. This week, some of the bestselling titles flagged by the stores that report their data to the ABA include "Wait For Signs" by Craig Johnson and "The Midnight Plan of the Repo Man" by W. Bruce Cameron. Check out the full IndieBound list below.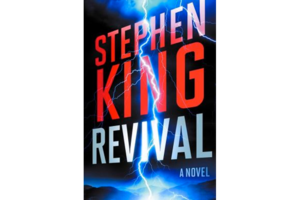 1.

HARDCOVER FICTION

1. All the Light We Cannot See, by Anthony Doerr, Scribner
2. Gray Mountain, by John Grisham, Doubleday
3. The Escape, by David Baldacci, Grand Central
4. Revival, by Stephen King, Scribner
5. The Burning Room, by Michael Connelly, Little Brown
6. Redeployment, by Phil Klay, Penguin Press
7. Lila, by Marilynne Robinson, FSG
8. Hope to Die, by James Patterson, Little Brown
9. Blue Horses, by Mary Oliver, Penguin Press
10. The Goldfinch, by Donna Tartt, Little Brown
11. Let Me Be Frank With You, by Richard Ford, Ecco
12. Edge of Eternity, by Ken Follett, Dutton
13. Station Eleven, by Emily St. John Mandel, Knopf
14. The Bone Clocks, by David Mitchell, Random House
15. The Narrow Road to the Deep North, by Richard Flanagan, Knopf

On the Rise:
18. Tom Clancy Full Force and Effect, by Mark Greaney, Putnam Adult
President Jack Ryan faces an old challenge with a terrifying new twist in the new thriller by the bestselling author of Support and Defend.