10 best books of January 2015, according to Amazon's editors
A new year always seems fresh with possibility, and a literary year is no exception. As 2015 begins, these titles are the most promising so far, say Amazon staff. Here's the full list with thoughts from Amazon editorial director Sara Nelson.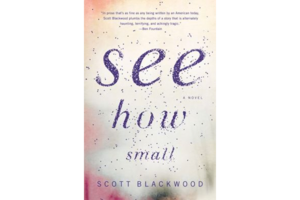 1.

'See How Small,' by Scott Blackwood

In the novel by "We Agreed to Meet Just Here" author Blackwood, two men attack the teenage workers at an ice cream shop and light the store on fire. The book follows into the after-life the three teenagers who were killed in the attack, as well as telling the stories of the still-living town denizens after the crime. The novel is an examination of "what [the crime] does to the town," Nelson says.