10 best books of February 2015, according to Amazon's editors
In one of Amazon's selections for the best books of the month, two sisters try to survive in France during World War II, while another explores the fashion industry and how it treats its stars. Here's the full list of Amazon's picks for February, with thoughts on the books from Amazon editorial director Sara Nelson.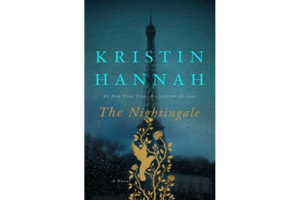 1.

'The Nightingale,' by Kristin Hannah

"Fly Away" writer Hannah's novel tells the story of French sisters Vianne and Isabelle, who are living in the country during World War II. Vianne's husband is fighting and the sisters struggle to survive as the Nazis occupy the country. "This is going to be a huge book," Nelson predicts.