Bestselling books the week of 4/2/15, according to IndieBound*
Created by the American Booksellers Association, the IndieBound bestseller list uses data from hundreds of independent bookstores across the United States to determine which books are flying fastest off the shelves on any given week. Check out the full IndieBound list below.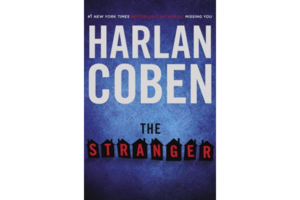 1.

HARDCOVER FICTION

1. The Girl on the Train, by Paula Hawkins, Riverhead
2. All the Light We Cannot See, by Anthony Doerr, Scribner
3. The Buried Giant, by Kazuo Ishiguro, Knopf
4. The Stranger, by Harlan Coben, Dutton
5. A Spool of Blue Thread, by Anne Tyler, Knopf
6. A Dangerous Place, by Jacqueline Winspear, Harper
7. The Fifth Gospel, by Ian Caldwell, S&S
8. The Nightingale, by Kristin Hannah, St. Martin's
9. World Gone By, by Dennis Lehane, Morrow
10. Leaving Berlin, by Joseph Kanon, Atria
11. The Whites, by Richard Price writing as Harry Brandt, Holt
12. Trigger Warning, by Neil Gaiman, Morrow
13. Station Eleven, by Emily St. John Mandel, Knopf
14. Endangered, by C.J. Box, Putnam
15. Funny Girl, by Nick Hornby, Riverhead

On the Rise:
21. Cuba Straits, by Randy Wayne White, Putnam
A remarkable new Doc Ford novel by the bestselling author of "Bone Deep."