10 best books of April, according to Amazon's editors
For book lovers, the month of April holds everything from a new Toni Morrison novel to a nonfiction look at opiate addiction in America. Check out what Amazon editors say are the best titles to come out this month, with comments from Amazon editorial director Sara Nelson.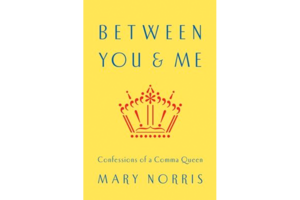 1.

'Between You & Me,' by Mary Norris

New Yorker copy editor Norris provides a handy guide to grammar and punctuation as well as stories about her time at the magazine. "She doesn't make anybody feel bad," Nelson says. "She just talks about punctuation like it was your neighbors.... [S]he's just adorable."